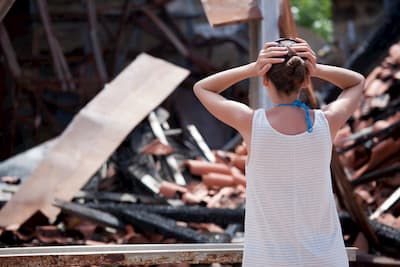 If you've been looking for the most capable contents cleaning company in Lake Worth, then you've come to the right company. Pack First is the top-rated contents cleaning company in Lake Worth that will make sure the contents of your home are salvaged and packed safely after a natural disaster has ruined your property.
Our professionals understand that your home is an investment, and after a storm or fire, many emotions arise due to the fear of losing your prized possessions. Not only are we experts in the contents cleaning field, but we also build relationships with our customers that allow us to understand the need to salvage as much of their property as possible in difficult times.
Many homeowners have tried a DIY approach after a storm to save items and get their homes cleaned and orderly but ultimately end up calling us because they know we will expertly assess the damage and save items that they thought couldn't be saved. We eliminate exposure to harmful contaminants and problematic odors by thoroughly cleaning and sanitizing the areas that have been harmed. It is our suggestion that homeowners trust a local Lake Worth contents cleaning company like Pack First to take care of their home and the items within it after it's been involved in any type of structural devastation.
We also offer emergency services 24/7 for issues that arise unexpectedly. We will come onto your home and begin the restoration process right away. We know that time is of the essence when your furniture, books, clothes, and other important items are subject to destruction due to a fire or flood.
Top Rated Contents Cleaning Company In Lake Worth
Pack First is the best contents cleaning company in Lake Worth that cares about you and your family. We work hard to save your home and its contents, and we also go the extra mile to ensure success on every project.
Our customers are a priority, and we make sure to work closely with you so that we understand what items are most important to you, and a level of confidence has been met. Our job is to restore your home to where it is livable again. We can save items such as:
Furniture
Books
Carpet
Memorabilia
Appliances and
More
If you are in need of a contents cleaning company in Lake Worth to save the property threatened to be ruined due to a catastrophe event, then call us today to schedule a free estimate.
If you are looking for Lake Worth contents cleaning, then please call 561-929-8687 or complete our online request form.