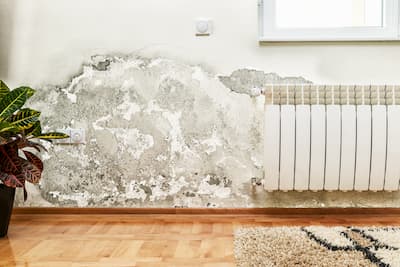 You can count on Pack First to take care of your restoration and contents cleaning if a natural disaster were to damage your home in Tequesta. We are a contents cleaning company that is experienced with salvaging your personal items that may have been ruined. Our professional cleaning pros work on your behalf to diminish the lasting effect a natural disaster can have on your belongings.
After a storm has hit Tequesta, it's easy to concentrate only on the extensive repair work on the exterior of a home. However, the contents inside are just as, if not more important, because of sentimental value. The team at Pack First offers emergency services so that we can quickly restore as many of your personal belongings as possible, including electronics, clothing, photos, and more. We are trained specifically in disaster recovery and can handle any project of any size.
Pack First is here for our customers in Tequesta. We treat each cleaning process like it is our own home and belongings we are taking care of and always offer supreme quality service. We understand the difficulty that a disaster can have on a family and work quickly to get as many of your personal belongings as we can back to normal for you. Our equipment and contents cleaning techniques are second to none so you can trust you will be working with the best. It all starts with one phone call. We will be with you every step of the way, so give us a call today so that we can answer any questions you may have about our contents cleaning and restoration services in Tequesta.
Reliable Contents Clean-Up and Restoration in Tequesta, FL
After a catastrophe has struck, you may need contents cleaning and restoration for your home in Tequesta. Not only will we come in and assess the damages left to your property, but we will also pack-out your salvageable items, clean them, and bring them back to you in pristine condition. We also handle sanitization and deodorization so that your home won't carry any odors left behind from fire or water damage.
It will depend on how much restoration work is needed in order to get your belongings back to normal, but we handle all of the assessing and inventory once we are at your home. We will talk with you about what items are able to be saved and which ones aren't. We quickly remove the salvageable items by carefully packing them, taking them to our site, and cleaning them thoroughly. Our primary goal is to make your home livable again, and that includes saving every document, photo, and household item that we can.
Do you need contents cleaning or restoration for your home in Tequesta? Contact Pack First, the number one cleaning company in the area. We offer full disaster recovery, including water damage repair, smoke removal, and more. Give us a call today for contents cleaning services and get your property in Tequesta back to its original state as quickly and safely as possible.
If you are looking for Tequesta contents cleaning, then please call 561-929-8687 or complete our online request form.