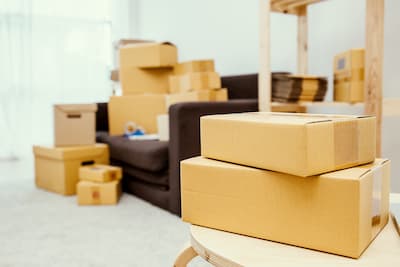 Disaster to your home caused by natural elements can have a huge impact on your daily life. The experts at Pack are skilled restoration professionals in West Palm Beach that understand the importance of protecting your valuable real estate investment and restoring your home as quickly and completely as possible. It is important to call our content cleaning pros to handle all emergency weather responses that have affected your residence. Work with a restoration professional that guarantees high-quality workmanship and reliable service on time, every time. Whether you call us for emergency services or any one of our restoration options, you'll always get the same professional style and attitude for every job. Because each recovery scenario is unique, our restoration professional will tailor each job to your situation to ensure that you, our valued customer, get the best results at every stage of the process.
For the experts at Pack First, no job is too big or too small. You can rest easy knowing that a restoration professional will take care of your home and its contents with the personal touch it deserves. Our team is backed with 20 years of top of the line cleaning expertise, which means we have the experience needed to ensure your home is restored appropriately.
Our Mission statement is to ease the customer pain after going through a damage loss. We strive to gain our customers' trust and expectations by treating their belongings with the same care as if they were our own.
Call a restoration professional at Pack First today if your home or business in West Palm Beach is suffering major loss due to a natural disaster. Trust us to salvage your belongings!
---
If you are looking for a restoration professional in the West Palm Beach, FL area please call 561-929-8687 or complete our online service request form.