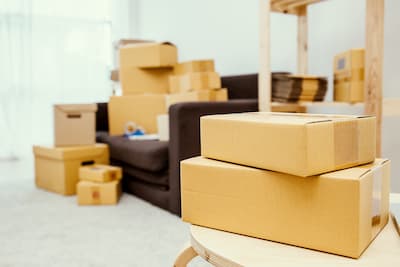 If you are seeking the most proficient company for contents cleaning in Boynton Beach, then you are in the right place. Pack First is a top-rated Boynton Beach content cleaning company, ensuring your home's content is stored and packaged securely after a natural disaster destroys your property.
Our specialists empathize with you as you go through the aftermath of a natural disaster. We know that your home is an investment, and after a storm or fire, a lot of emotions arise because you are afraid of losing your valuables. Apart from being experts at contents cleaning, we also build customer relationships that allow us to understand the need to save as much of their property as possible during difficult times.
Many homeowners have tried the after-storm DIY approach to saving things and cleaning and tidying up their homes. However, they still end up contacting us because they know we will assess the damage in a professional manner and retain items they believe to be unsalvageable. We eliminate exposure to harmful contaminants and odor problems by thoroughly cleaning and disinfecting hazardous areas. We encourage homeowners to trust local Boynton Beach content cleaning companies like Pack First to care for their homes and the items in them after they have been involved in harmful structural casualties.
We also provide 24/7 emergency services for any unexpected problems. We will enter your home and begin the recovery process immediately. We know that time is of the essence if your furniture, books, documents, and other personal items are destroyed in a fire or flood.
Top Rated Contents Cleaning Company In Boynton Beach
Pack First is the best Boynton Beach content cleaning company that cares for you and your family. We work hard to save your home and its contents, and we go the extra mile to ensure success with every project.
Our customers are our priority, and we try to work with you, so we understand which items are most important to you, and a level of trust is achieved. Our job is to help you get back to living in your home with the items you care about. We can store items such as:
Furniture
Books
Carpet
Memorabilia
Appliances and
More
If you need a contents cleaning company in Boynton Beach to pack and save your accidentally destroyed property, contact us today to schedule a free appraisal.
If you are looking for Boynton Beach contents cleaning, then please call 561-929-8687 or complete our online request form.