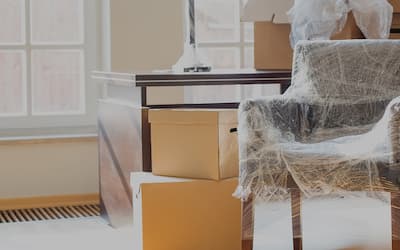 The contents cleaning team at Pack First is here for Manalapan residents whenever an unexpected catastrophe hits Manalapan and does damage to their homes and property. Pack First concentrates on salvaging items that have been subject to ruin after a natural disaster, and we undergo a rigorous contents cleaning routine to bring your belongings back to life. Whether you've gone through a fire, flood, or other issues, our professional cleaning pros are dedicated to getting rid of the lasting effect to your property caused by a catastrophe.
Saving the contents inside of your home in Manalapan is just as imperative as handling the exterior repair work. Most people have sentimental value when it comes to artwork, photos, and documents that may have been damaged. The team at Pack First takes great care and expertise when engaging in contents cleaning and packing your precious items. We are able to handle cleaning tasks of any size and offer emergency services so that we can rescue as many of your items as we can as quickly as possible.
From the initial consultation down to the last item returned to you clean and back to a repaired state, we are determined to provide all of our Manalapan customers with the best service. Trust us to use the highest quality equipment and industry-standard restoration techniques that will restore your belongings and way of life back to a normal state. Give us a call in Manalapan today so that we can answer your questions and come out for a free estimate on our contents cleaning and restoration services.
Reliable Contents Clean-Up and Restoration in Manalapan, FL
If you need reliable contents clean-up and restoration in Manalapan, call Pack First for a free quote. We can handle any cleaning and deodorization to your property that may be required after a fire or flood. We rid your home and the items within like carpet and upholstery from lingering smoke smells and musky odor left by water that's saturated areas.
Our main priority is to make your home livable again. We start by providing you with an inventory of items that we can save prior to packing and storing them. Many of our customers are surprised at how great their belongings look after we've cleaned and restored them. All of our contents cleaning professionals take great care of your goods and treat them as if they were their own.
Contact Pack First, the number one cleaning company in Manalapan for your contents cleaning and restoration needs. Our full disaster recovery experience can handle all types of catastrophes caused by water damage, fire damage, and more. Give us a call today for a free quote on our contents cleaning services so your home in Manalapan can get back to its original state as quickly and safely as possible.
If you are looking for Manalapan contents cleaning, then please call 561-929-8687 or complete our online request form.