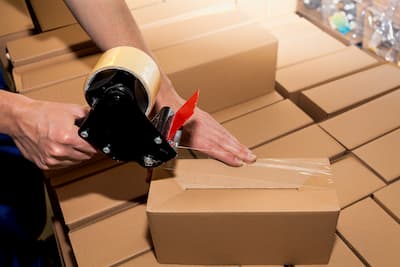 As a contents cleaning and restoration company, Pack First can help you deal with some of the worst moments of your life. Whether you've experienced a house fire, flood, or mildew, we'll help you get your life back to normal. This also applies to our contents cleaning services. If your home experiences a disaster, many important items and documents can be seriously damaged. With our content cleaning technology, we can keep a lot of your stuff and restore it as close to new as possible.
If you find yourself wanting to keep your personal belongings after a disaster and need emergency services, here's a little more information on how professional contents cleaning services could benefit you.
Assessment and Packing
After an incident, whether it is water or fire, the damage must be assessed. Professional content cleaning specialists will help you decide which items are suitable, take photos of their contents, compile an inventory of recoverable items, and then professionally package them for relocation. The items are then transported to a facility and stored in air-conditioned areas until cleaning begins.
Restoration and Cleaning
As soon as it's time to clean your belongings, a professional contents cleaning specialist will decide on the best cleaning method separately. The method chosen is based on several factors and depends on the material of the items. Should they be hand-washed, or can they be machine washed? What types of cleaning chemicals can be used with this type of material? After everything is cleaned, your contents will be placed in a fresh, clean box with plenty of protection to store in the air-conditioned warehouse until you and your family are ready for your belongings to be returned to you.
Returning Items
Once your home is prepared and livable again, the professional content cleaning crew will pack up your items, carefully load them, and send them to be unloaded and settled back into your home.
If you and your family need our contents cleaning and restoration services, call us today. We are available in various locations in Florida and are able to help 24/7. Reach out to learn more about our other recovery options!
If you're looking for a professional contents cleaning company, then please call 561-929-8687 or complete our online request form.