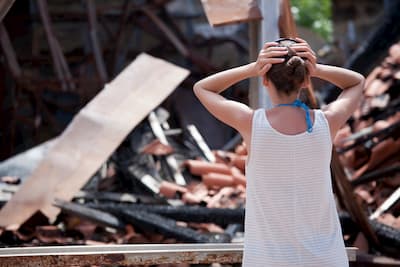 When you are hit by a household disaster - from a broken pipe to a major fire - you want to restore as much of your contents as possible, especially sentimental possessions or essential household items. If your home in West Palm Beach is in need of emergency contents packing services give our trustworthy contents cleaning professionals a call. We offer emergency contents packing to remove your precious goods from damp, dangerous, and contaminated areas. We offer your items nothing but the best professional care to prevent further damage.
Dealing With Water Damage
If you're dealing with water damage, moisture at any level can cause mildew in as little as 24 hours. If your home was the victim of fire, the smell of smoke could be so severe it may seem like it will never get out of your furniture or other household items. If not treated properly as quickly as possible, the situation can worsen. It's why it's so important to reach out to a professional emergency contents packing company like Pack First for help. We'll handle the cleaning and packing process from start to finish.
We understand a disaster can be overwhelming, and it takes a lot of knowledge and experience to get things right. Ordinary moving companies are unable to handle items that are burned or damaged by water. Therefore, you need a specialized company that is licensed and certified to compensate for providing 24/7 packaging services for emergency content.
Our 24-hour emergency service is available 7 days a week to assist you quickly. We will immediately assess the situation and start protecting your property from further damage and repairing as much damaged property as possible. We are a local company with years of experience with certified cleaning and recovery technicians who are trained and who care about your situation. Whether it's repairing fire damage, flood, or storm, we've got you covered.
The team at Pack First recognizes that customer service is very important to you at this critical time. We will always treat you and your family with respect and care. Plus, you can count on our satisfaction guarantee. We'll make sure you're happy before we finish our job. Give us a call today for your free estimate on our emergency contents packing options in West Palm Beach. We also assist with other cleaning help like contents clean-up & restoration. Let us ease your mind as much as possible during this time. We are ready to help!
---
---
If you are looking for on-demand emergency contents packing in the West Palm Beach OR Palm Beach Gardens OR Boca Raton area, then please call 561-929-8687 or complete our online request form.