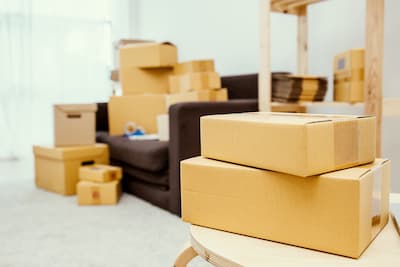 If your home or business is suffering from water, fire, smoke, or mildew, a cleaning, and restoration specialist is your best choice for content restoration and packaging. If you are in need of a company to help you pack-in & unpack contents in the Boca Raton area, then trust the content cleaning experts at Pack First. We'll do the inventory of what's salvageable and non-salvageable before packing.
There are situations where personal and business content needs to be removed and moved for quick and thorough cleaning and restoration. For example, when a house is damaged by fire and smoke, it is often easier, safer, and more economical to move certain content to another location for restoration work. We understand situations like these and are experts in our field when there's an urgency to pack-in & unpack contents due to unforeseen emergencies at your Boca Raton home or business. Reach out to us so that we can assess the damages and suggest the best ways to move forward.
We Carefully Gather, Catalog, And Package Your Possessions In Preparation For Restoration
We offer comprehensive packaging services and will cautiously and respectably take your home or business content to an offsite facility if necessary for restoration, packaging, and delivery. The packaging process, whether it is emergency contents packing or our pack-in & unpack contents services, includes detailed documentation to ensure your goods receive the best care, including clothing, books, and other household items. Trust us to take care of all of your possessions from artwork and electronics, to photos and furniture.
Pack First will ensure your items are stored in a safe environment that will keep them from additional harm. We keep your possessions until the cleaning and restoring process is finished.
Contact Pack First for more information and to find out more about the pack-in & unpack contents services available in your area.
---
---
If you are looking for experienced pack-in & unpack contents in the Boca Raton area, then please call 561-929-8687 or complete our online request form.