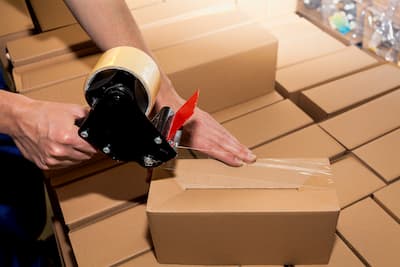 Pack First is proud to provide disaster recovery and contents cleaning services to homes and businesses in Boca Raton and continue to pursue our mission to provide high-quality service that exceeds your expectations. At Pack First we offer:
Fast service and high quality
Trained technicians
Top of the line equipment and cleaning methods
The disaster recovery services we offer include fire damage repair, mold removal, water damage repair, remediation, cleaning and sanitization, and deodorizing. We will immediately dispatch a team of trained technicians to restore your Boca Raton property using the best restoration equipment and techniques in the industry. The team at Pack First prides ourselves on being a part of the local community, and You can call us 24 hours a day for emergency services in Boca Raton and surrounding areas.
The Most Experienced Contents Pack-In in Boca Raton, FL
During a difficult time, such as a disaster caused to your home, you want to work with a company that is fast and experienced when it comes to taking care of your belongings and getting your life back on track. First Pack is a company that cares about you and your family are going through and will make every effort to handle your personal belongings with care and tact. We are experienced and knowledgeable when it comes to cleaning and restoration in Boca Raton, and we're ready to assist you with your contents pack in needs.
We treat our customers like our own family, and we will do all we can to salvage as many of your personal items like furniture, books, appliances, and other contents that are important to you.
If you require a contents cleaning company in Boca Raton that will dedicate themselves to saving your damaged property and packing it with care, don't hesitate to call us for your free estimate.
If you are looking for Boca Raton contents cleaning, then please call 561-929-8687 or complete our online request form.