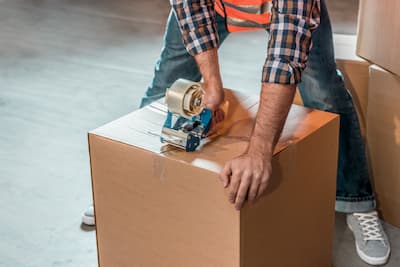 Before disaster strikes, you can take the initiative to protect many of your important documents, photos, and valuables. For instance, papers that are difficult and/or costly to replace, such as birth certificates, passports, or files need to be stored in a safe place that can hold most items. Likewise, some people use the same tools to store valuables or important items such as jewelry or family heirlooms. Here are some ways to store and protect important documents and valuables before a disaster strikes:
Fire-resistant safe-Homeowners can purchase small fire-resistant safes that will keep small items such as documents and jewelry safe from fire or water. This fireproof safe can only be opened with a keyboard or numeric keypad.
Store Your Photographs- There are many ways to protect your family photos. The most effective way to save photos in case of a disaster is to digitize photos. This means that you have uploaded a copy of the image and saved it on the internet using a cloud service. For old family photos, you can scan them and upload them to the cloud. If you can't digitize a photo, you can save the original photo in a fireproof or bank vault. If you have photos that are loose, use photo storage containers, and keep them on the top floor of your house, not in the basement.
Purchase A Safety Box- You can purchase a security box from your local bank to store important documents and valuables. The bank only gives access to the people you specify.
Have An Emergency Kit- The importance of building family emergency kits cannot be overstated. In addition to emergency supplies, your emergency kit is another place to store valuables or documents that you think you won't be able to live without.
Employ a Professional Restoration Company
It's important to know early on in the recovery process that you don't have to do it all yourself. In some cases, you need to hire skilled contents cleaning and restoration professionals because you either don't have the necessary tools to salvage items that weren't protected or you don't want to take the risk of increasing the damage.
The good news is Pack First is a restoration company near you that has the tools and skills needed to clean and save your belongings. Whether you're dealing with odor, flood, or fire, hiring a team of restoration and remediation professionals can greatly reduce your stress levels.
Restoration companies like Pack First have the knowledge to clean your belongings so that you can enjoy them again. Give the team at Pack First a call so that we can go over our restoration and cleaning process with you at no charge. We are here, 24/7 when you need us!
If you want to protect your items before a natural disaster hits, then please call 561-929-8687 or complete our online request form.