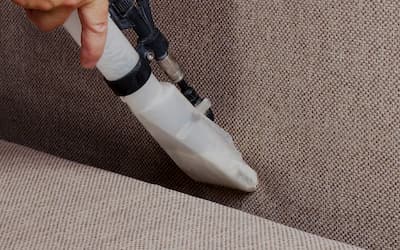 When a disaster strikes, more than just the exterior of your home can be affected - the content inside can also suffer. In this case, some items may need to be removed from your home or business. This process is known as content pack-out.
Regardless of the type of disaster you are facing - whether it is fire, flood, hurricane, or a repercussion from a different kind of disaster - there is a good chance that you have damaged the contents of your home or office. This damage can occur during an actual accident, during rescue operations or immediately after. For example, if your house catches fire, your furniture could suffer damage from fire when it first broke out, or water hose damage during rescue operations, and can be a victim to smoke and odors in the upholstery after the incident.
Content pack-out is a part of the disaster recovery and contents cleaning process and includes packing broken and damaged items in your home and moving them to a safe place. When the emergency response cleaning crew arrives at your home, they will continue to pack the affected items and ship them to another location so they can be accessed for any type of damage that was caused by (smoke, water, fire, mold, and mildew, etc.) After the initial assessment, a recovery plan will be created, and efforts will be made to clean and restore the contents of your home.
It is important that this process is carried out as quickly as possible. The longer you wait, the bigger the damage to your belongings. Therefore, you should always contact disaster recovery services like Pack First.
Removing & Saving Items From Your Home
Removing items from your home also helps disaster recovery companies repair the damaged property in your home. During restoration and cleaning, your belongings will be stored at the facility until the crew is finished, and your living quarters return to normal. A good repair service will ensure that you check every "packaged" and updated product to make sure that you are 100 percent happy with the condition of your goods.
The types of content that are typically "packed-out" after a disaster can include everything from your furniture and carpets to books, memorabilia, and documents. Carpets and furniture may also need cleaning and often require water extraction and drying services. In addition, clothes sometimes need to be dry cleaned and must also be considered.
Restoring some form of normalcy to your life should be your top priority after a disaster. In order to ensure that the process is smooth and as worry-free as possible, you should always seek help from a disaster recovery service like Pack First. We offer a wide range of disaster risk solutions like remediation and restoration and have experience in all types of disaster recovery for personal and business customers.
Give us a call for your free estimate on our content pack in & pack-out services today!
If you need content pack-out or pack in services, then please call 561-929-8687 or complete our online request form.